Can-Am Maverick X3 - Dry Break Quick Fuel System
Can-Am Maverick X3 Dry Break System
The RedHead FLEX PP20FCR-X3 Receiver is designed to replace the factory Can-Am filler neck, and will allow for the same re-fueling technology used in Baja 1000 series. In addition, the RedHead receiver can accept fuel from a gas station nozzle, for convenient fill-ups.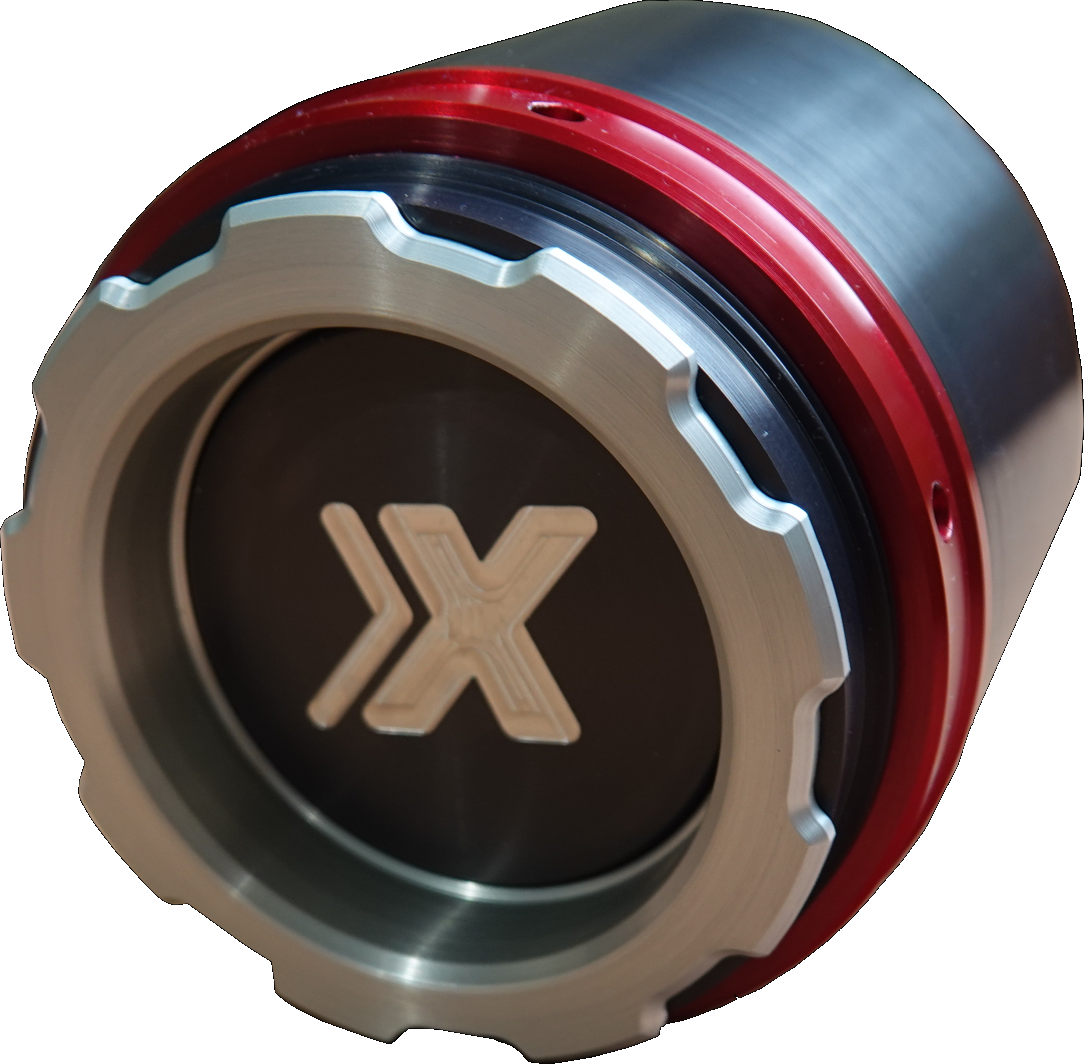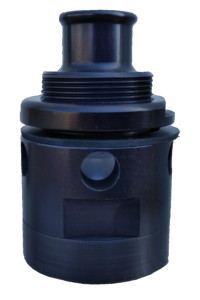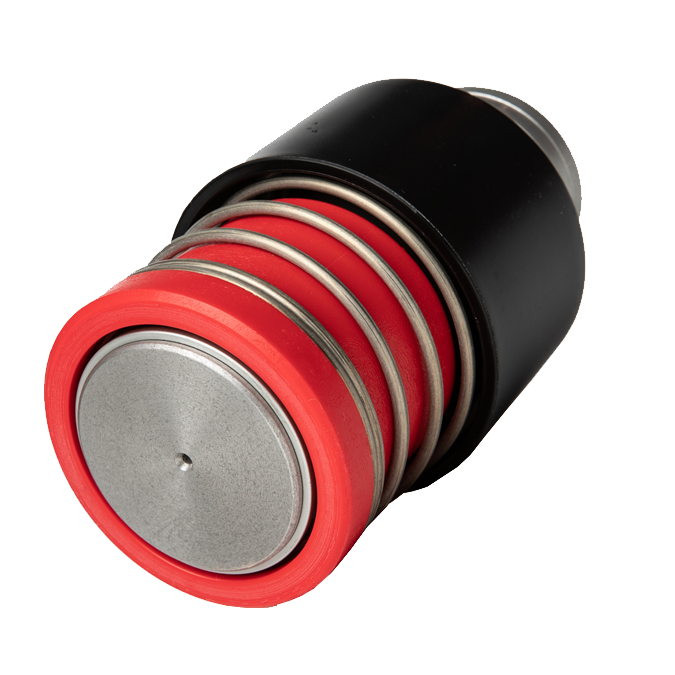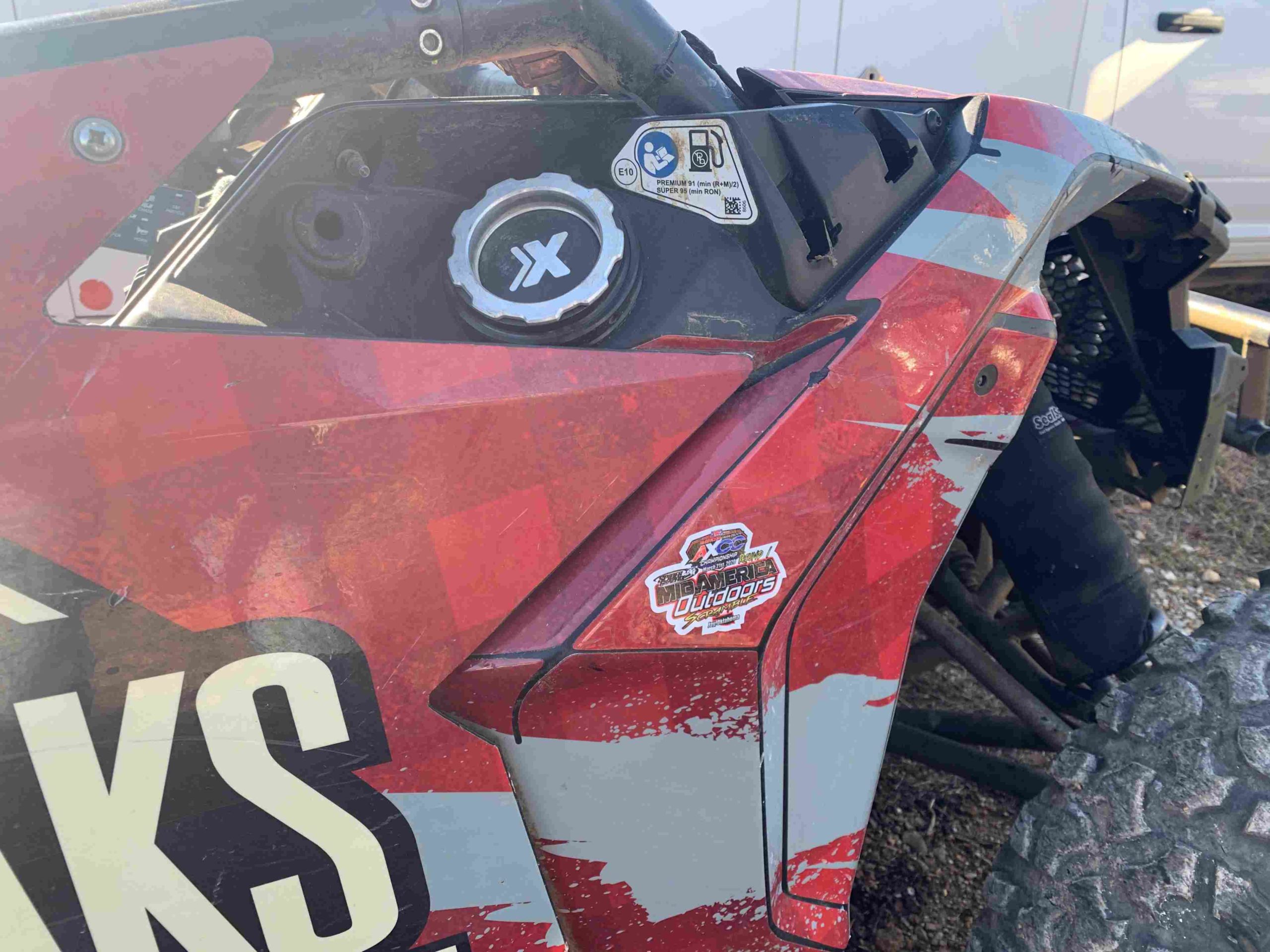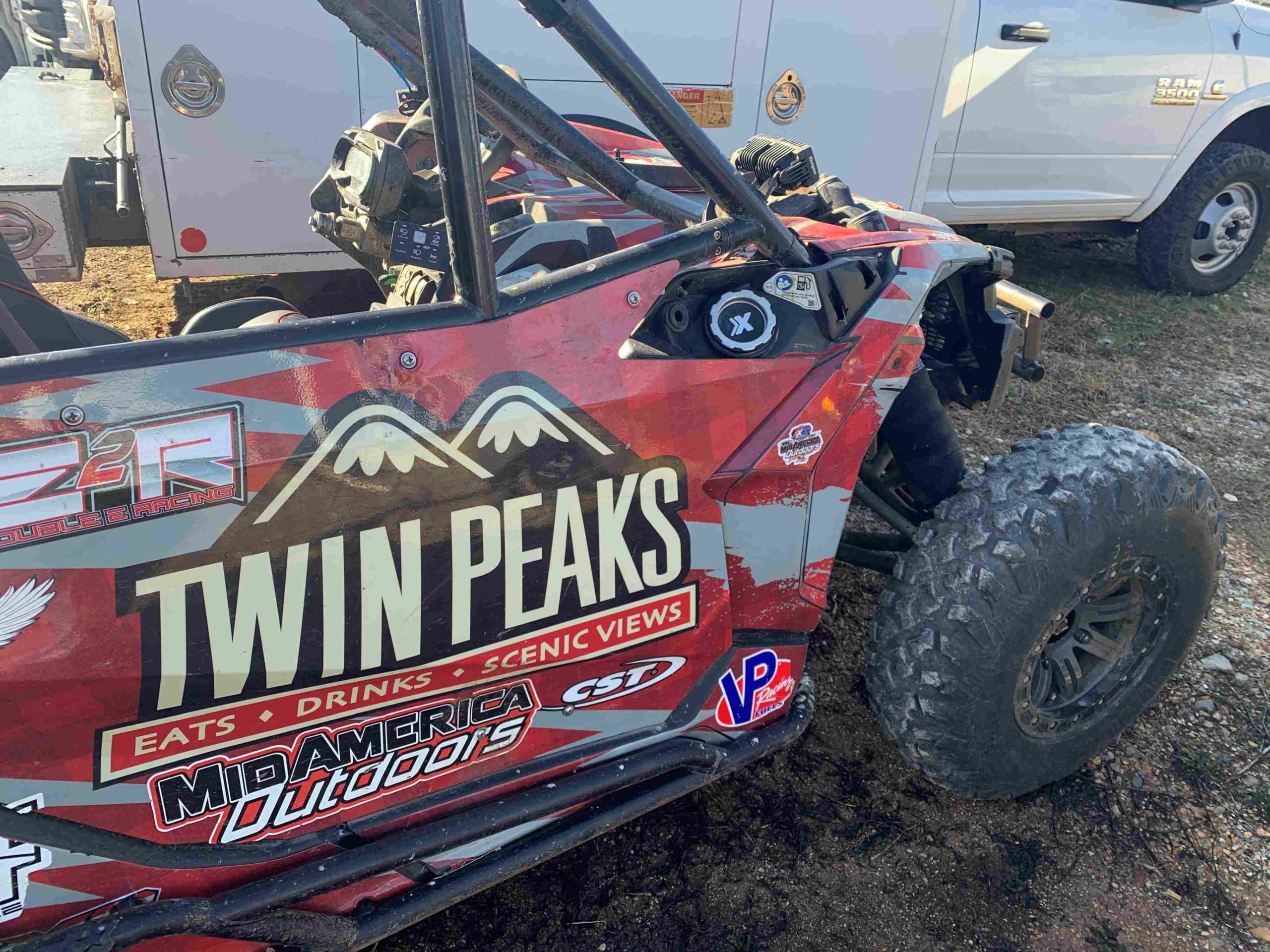 The RedHead X3 Quick Fuel Solution
The RedHead X3 Dry Break can be installed where the factory fill neck is currently located.  In order to fuel with our Dry Break technology, you will also need a dump can, with a RedHead PP20M probe.
With the RedHead X3 Fuel Receiver, you can also fill up your X3 at the pump, by simply unscrewing the top portion of the two piece receiver.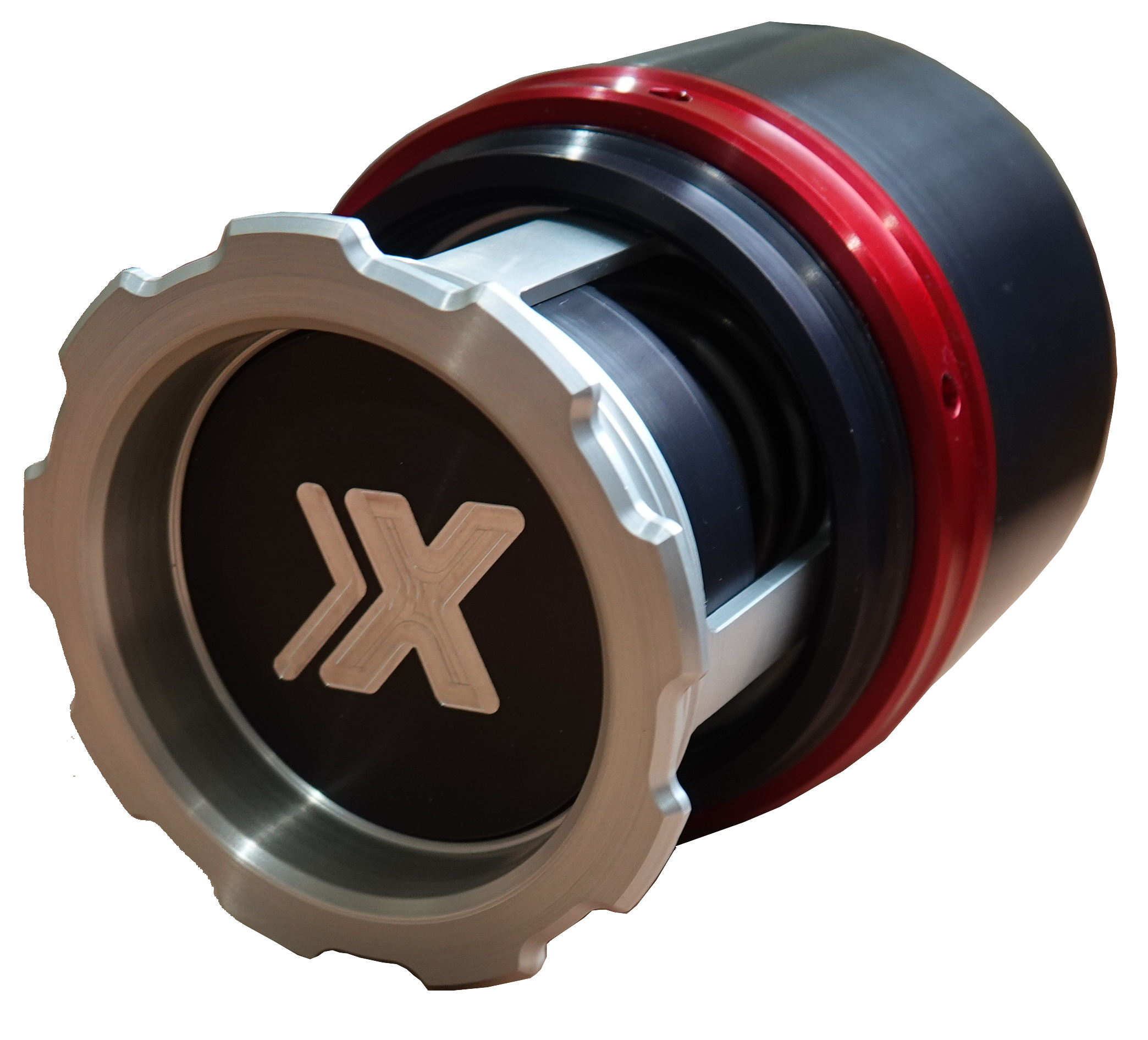 Proven RedHead Quick Fuel Technology, engineered for the X3

Machined in-house from Billet Aluminum

Factory replacement - Slight modification required to X3 factory fill neck area

Fill at the pump by removing the receiver with a turn of the hand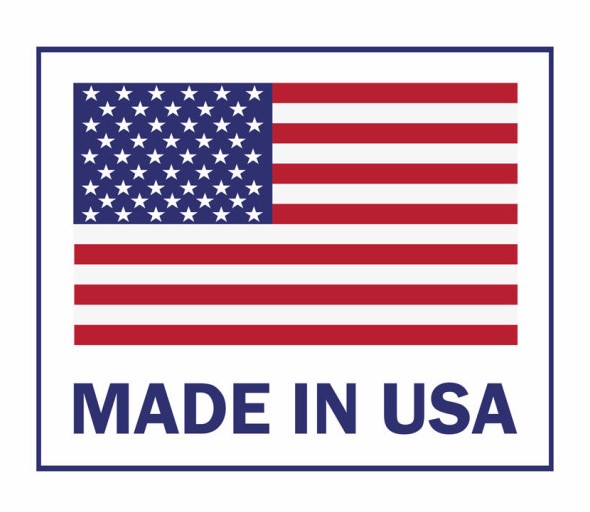 Fuel
at the Track
at the Pump
with a RedHead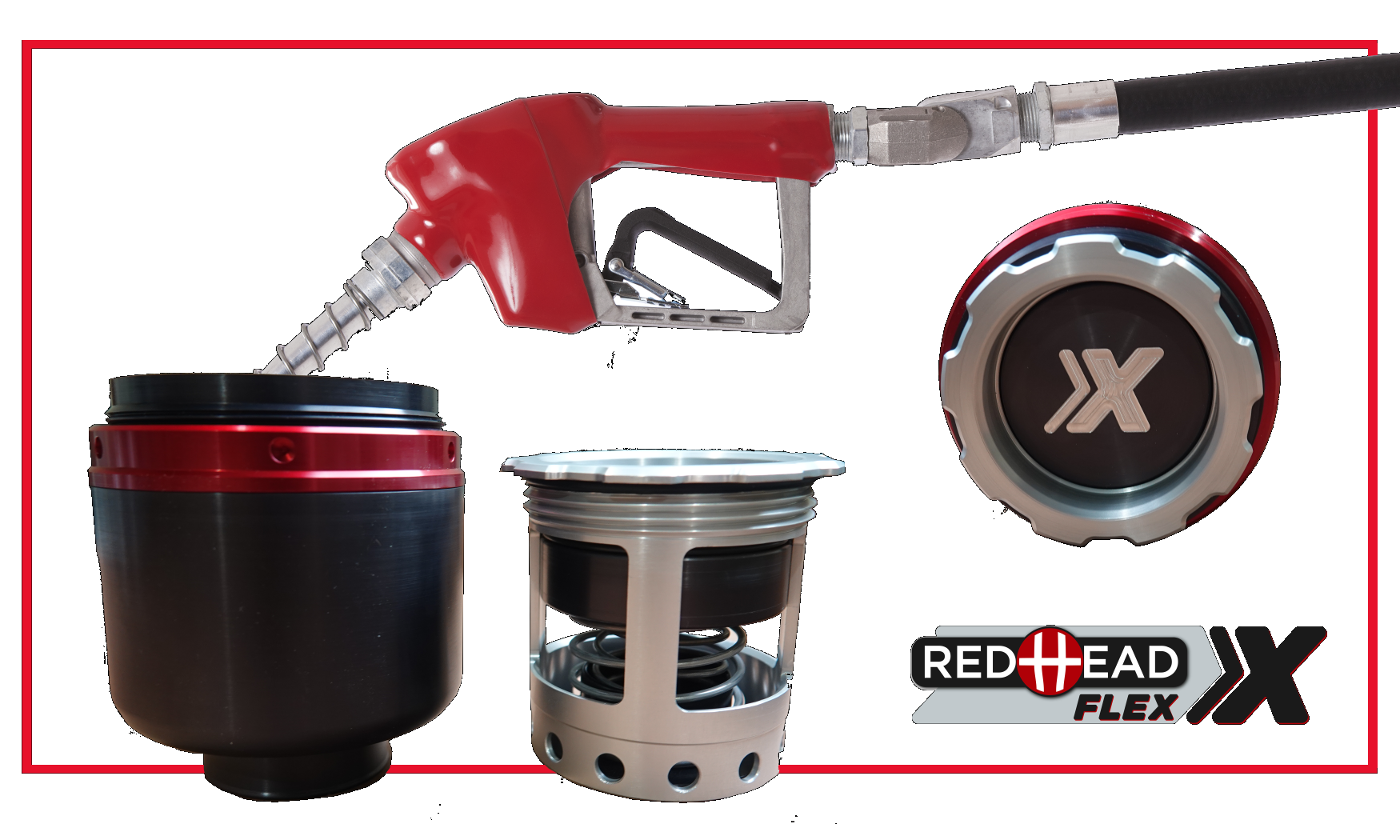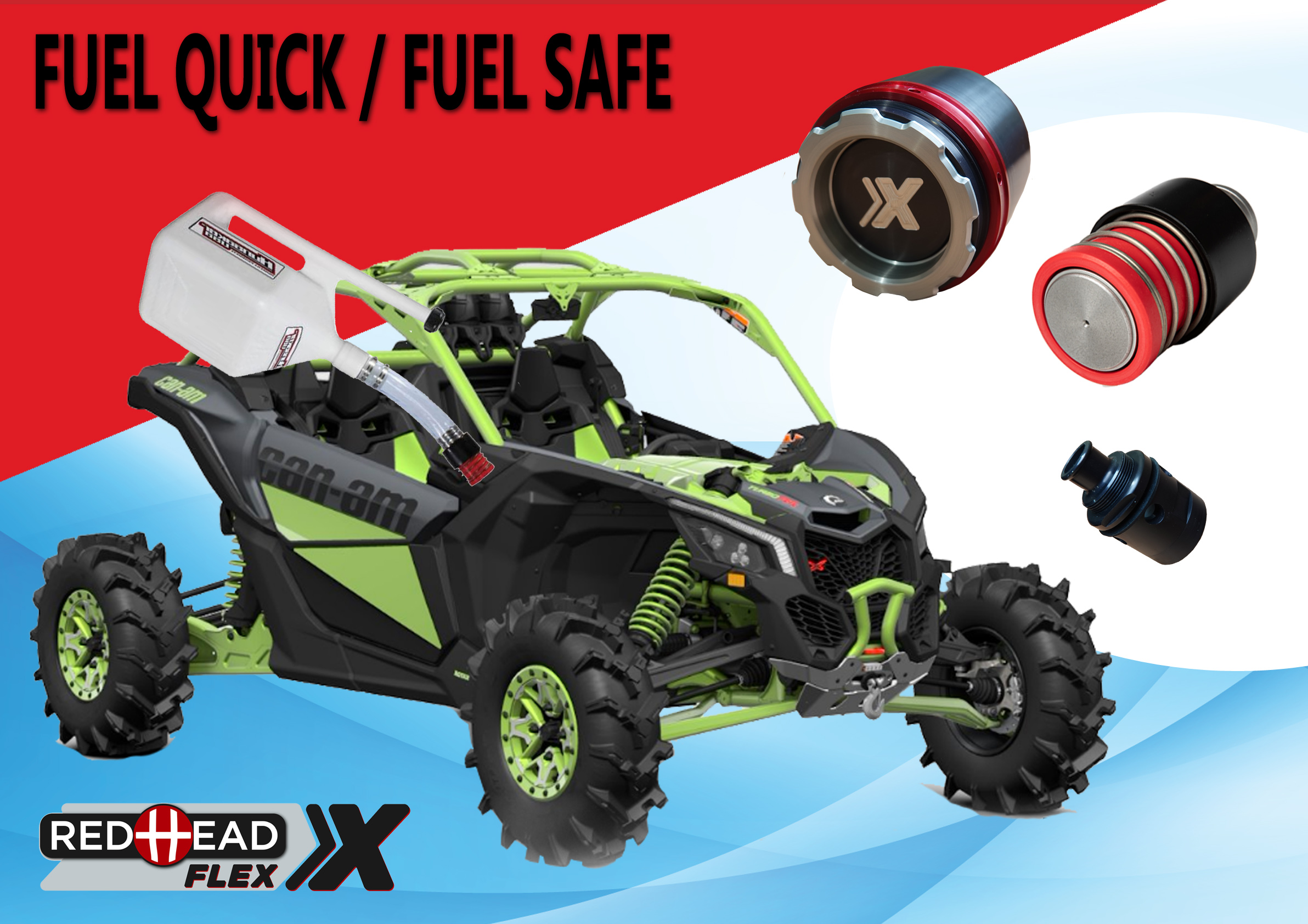 Fuel
Fast
Safe
with a RedHead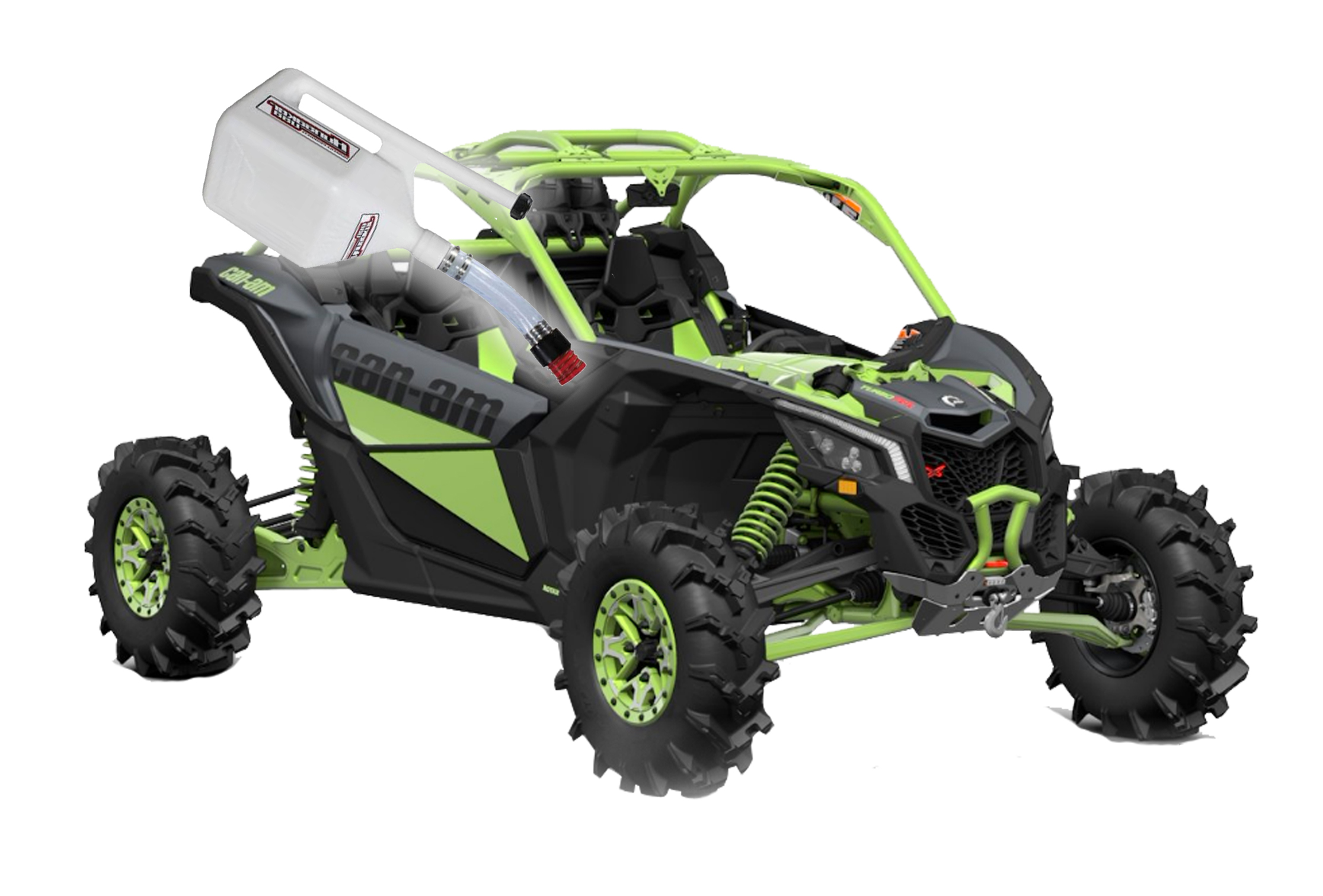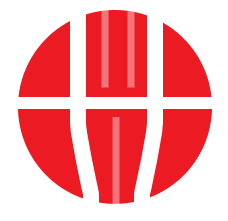 Those Side by Side Guys
Those Side by Side Guys is a Motorsports shop East of LA in Rancho Cucamonga, CA.  They specialize in UTV repair, maintenance, upgrade, suspension, tuning, custom fabrication and race prep.
When our X3 customers want a quick fuel solution, we only recommend RedHead.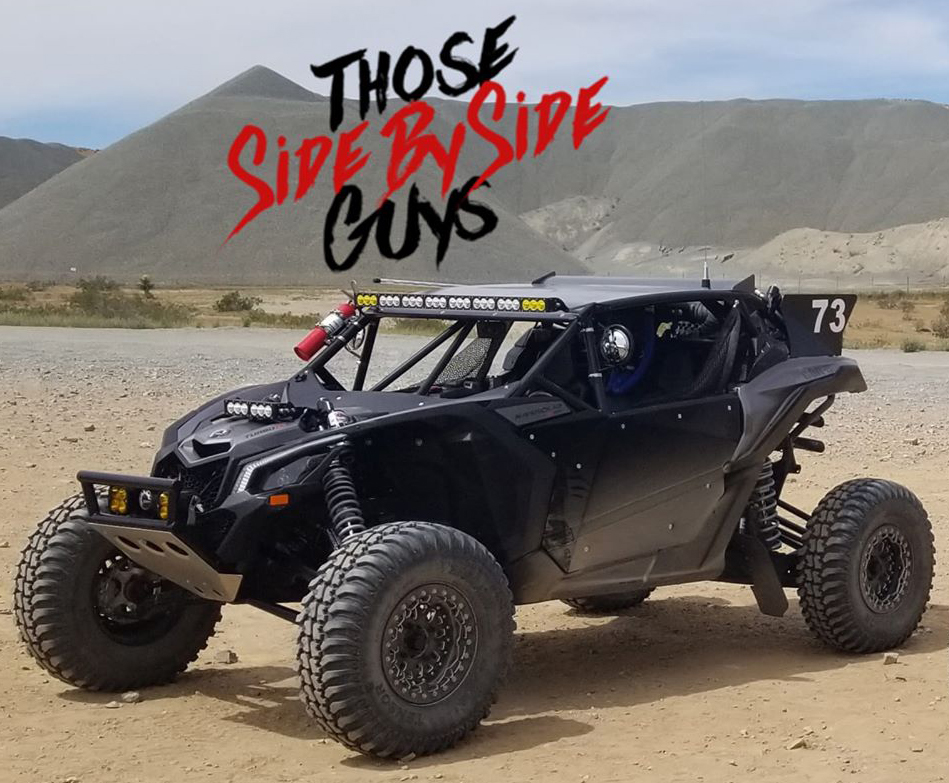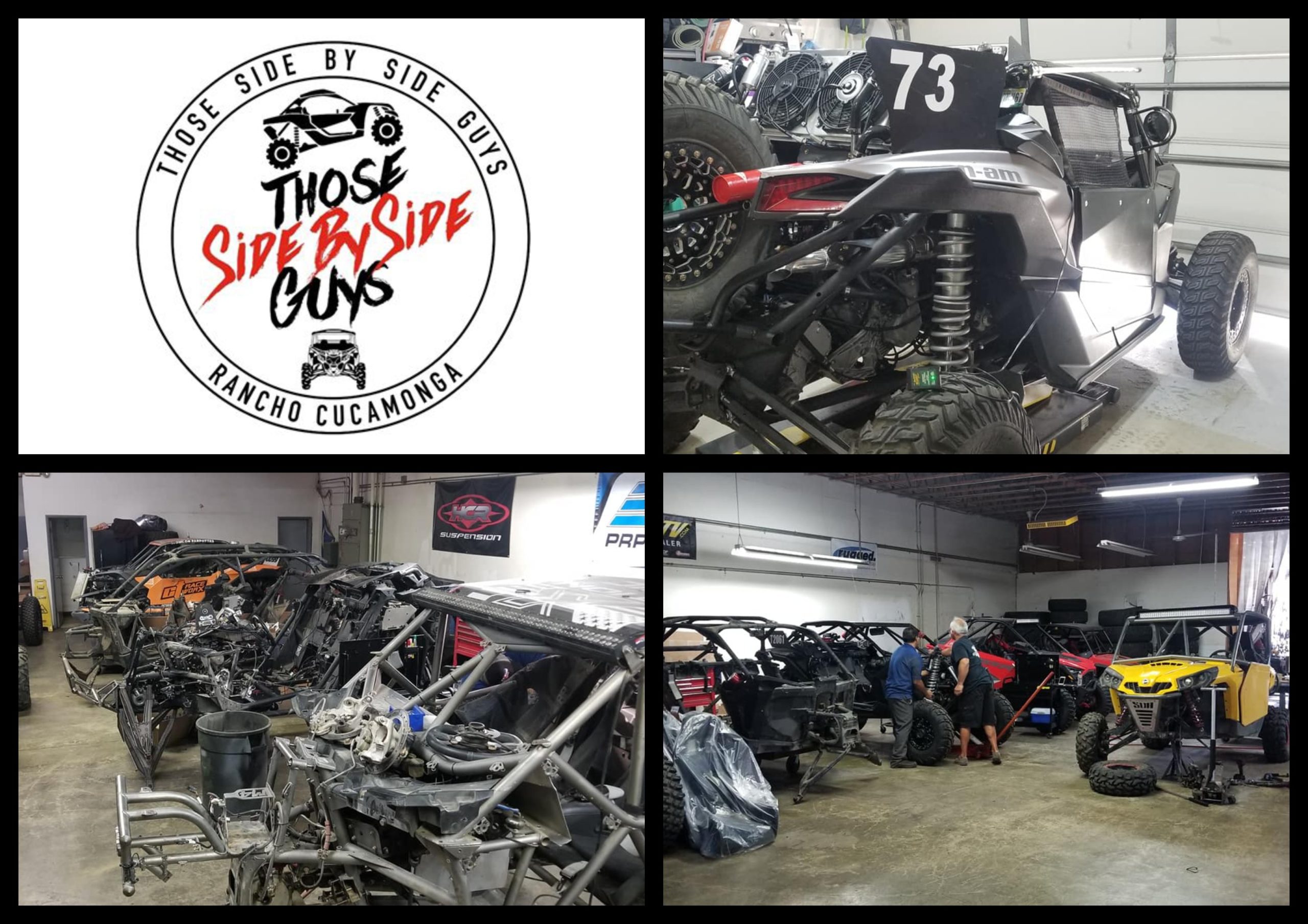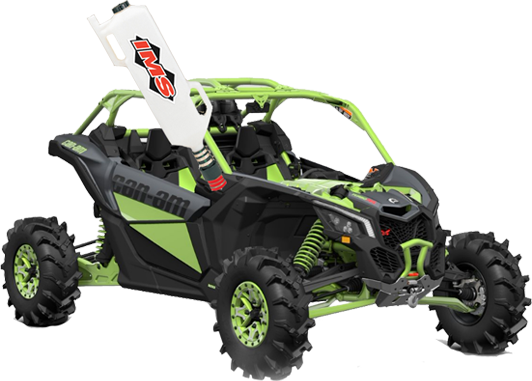 What is a Dry Break Fuel Valve?
Dry Break Fuel valves offer a fast, safe and effective method for refueling.  The racing industry has been re-fueling with dry break valves for over 50 years. These valves prevent fluid loss and feature a spring-loaded female receptacle that mounts in a variety of locations on the vehicle and automatically closes when male dry break is removed.
FLEX Series Origins
RedHead developed a cap mount receiver for open wheel racing in 1999 to pair with our then brand new single point refueling probe for ChampCar. Similar to the Flex Series, the cap receiver featured a dry break receiver in the form of a removable fuel cap to allow quick top offs with our smaller PP125 probe and also garage fueling stations that didn't have a dry break. The dry break cap was used from 1999 to 2007 in ChampCar and is now reimagined for off-road racing in a larger PP20 version.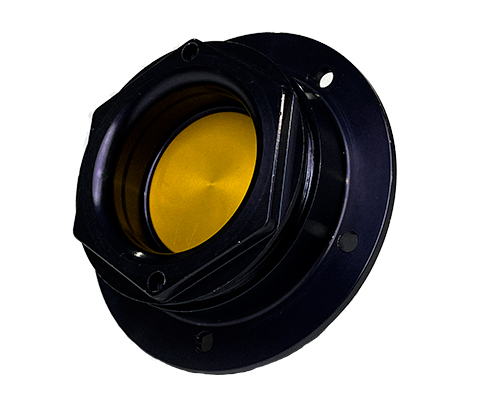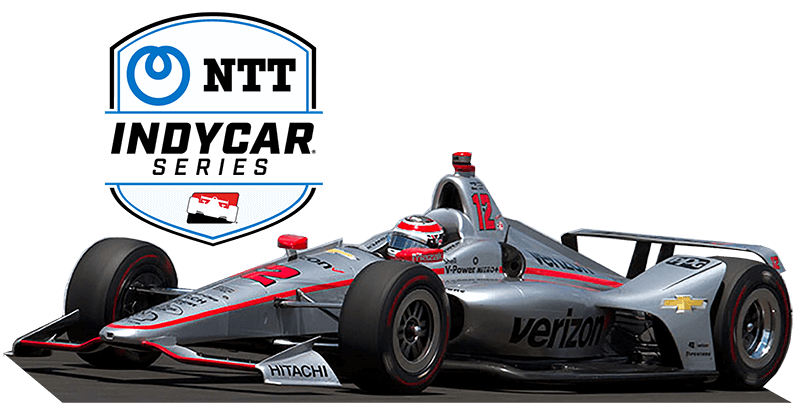 THE LEADING DRYBRAKE FUEL VALVE TECHNOLOGY COMPANY SINCE 1970
The trusted refueling system of Indycar and
Super Formula